Favorite Links
eResource Links
The following is a list useful links that I have compiled. If you wish to be added to this list, please send me an e-mail.
Favorite Sites
Ebay Auction Listings
1904-O MORGAN SILVER DOLLAR GRADED PCGS MS65 BEAUTIFUL COIN WITH SOME TONING BOTH SIDES
A leading local portal and transactions company that provides in-depth local content and services to help people "get things done" online.
Dairy heifers represent a large expense of resources including feed, buildings, and labor, yet return no money to the dairy farm until they calve or are sold. Click here to continue reading.
Sale every saturday @ 12:00p.m. Special Stock Cow and Bull sale every 3rd Tues. @ 6:30p.m. Sheep & Goat sale every 4th Tues. @ 6:00p.m. We are located on W. Hwy. 32 just outside of town in Buffalo, Mo. Phone - 417-345-8122
CALL FOR TRUCKING OR ON-FARM VISIT
Lyle Caselman Owner-Manager 417-345-7876 mobile 417-533-2944
Leon Caselman Owner 417-345-4514 mobile 417-588-6185
Howard Miller Owner 417-345-8122
Welcome to the Springfield Livestock Marketing Center. We are the premiere livestock sales arena and service area. We invite you to visit our facilities and experience our personal service.
Sale Schedule:
Mondays:
Cow and bull auctions 9:00 AM
Tuesdays:
Dairy sales 11:00 AM
(Dairy Special 4th Tuesday of every month)
Wednesdays:
Feeder auction 8:00 AM

Horse Sale: Last Friday of every month
COWBOY CHURCH EVERY THURSDAY AT 7:00 PM
SUNDAY MORNINGS AT 8:30 AND 10:00 AM
________________________________________________

Largest collection of free MP3s to play or download, free MP3 software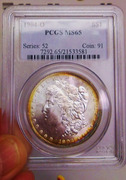 Search Engines
You know us as the Internet's original search engine.
One of the most visited hubs on the Internet, reaching one out of every two Web users.
With over half a million sites, divided into more than 25,000 categories, Yahoo! is both browseable and searchable.
Have Fun!